EUROCONTROL Safety Team and the CANSO CESAF group in Malta – October 2019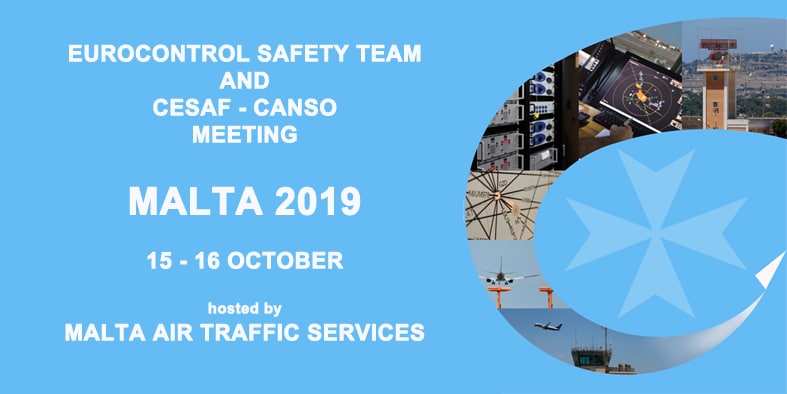 MATS will be hosting the October meeting of the EUROCONTROL Safety Team and the CANSO CESAF group
The EUROCONTROL Safety Team is a specialist advisory body established within the framework of EUROCONTROL which aims to drive safety improvement in the provision of Air Navigation Services in the ECAC States.
Consequently, the EUROCONTROL Safety Team:
Promotes, develops and supports effective European air traffic management (ATM) Safety Management;
Provides support for improvement of ATM operational safety.
The CANSO – CESAF on the other hand works under the guidance and instructions of EC3 in close coordination with CECM on all ATM matters related to safety. It deals with the development of European safety regulations and their implementation in close cooperation with EASA and EUROCONTROL.